Welcome
Thank you for your interest in Quaker Preparatory Academy! QPA is an Ohio online school for students in grades K-8. We would like to remind prospective students and their families that the dedicated staff at QPA is able to answer pre-enrollment questions and provide demo accounts to our courses.
To learn more about QPA, please call us toll free at 1-866-968-7032 or complete our information request form.
Enrollment Requirements
To be considered for enrollment, prospective students must submit the following items:
Student Application
Enrollment Packet: you will be emailed a link to the enrollment packet after you submit the application.
Valid Proof of Ohio Residency
Prospective student must also be at least five (5) years old by August 1st.
Start the Enrollment Process
Parents and guardians that wish to enroll their student(s) must first create a guardian account on our Maestro Student Information System. All applications will be considered for the 2022-23 school year only.
MaestroSIS Application System: Parents and guardians may log into the Student Information System at any time to add additional applications using the username and password generated from the system. To login, please go to qpa.maestrosis.com and enter your account information. Once logged in, please select the Create Application link on the left menu.
Having issues? If you are having issues using the links above, please go to qpa.maestrosis.com and select Apply Now.
---
Application Steps
The following guide will provide additional information for each section of the application process.
Step 1. Go to qda.maestrosis.com and select Apply Now.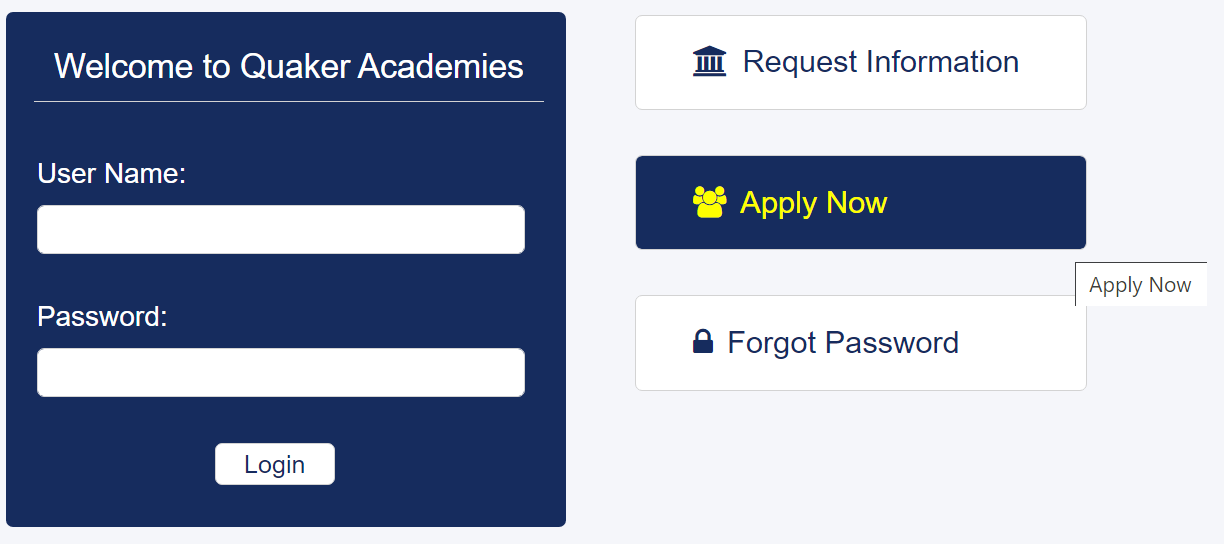 Step 2: Select Parent/Guardian or Student option.
The parent/guardian link is used to enroll their student. The student link is for self supported students that are 18 or over:
Step 3: Parents/Guardians will enter their information on this page to create an account on the system: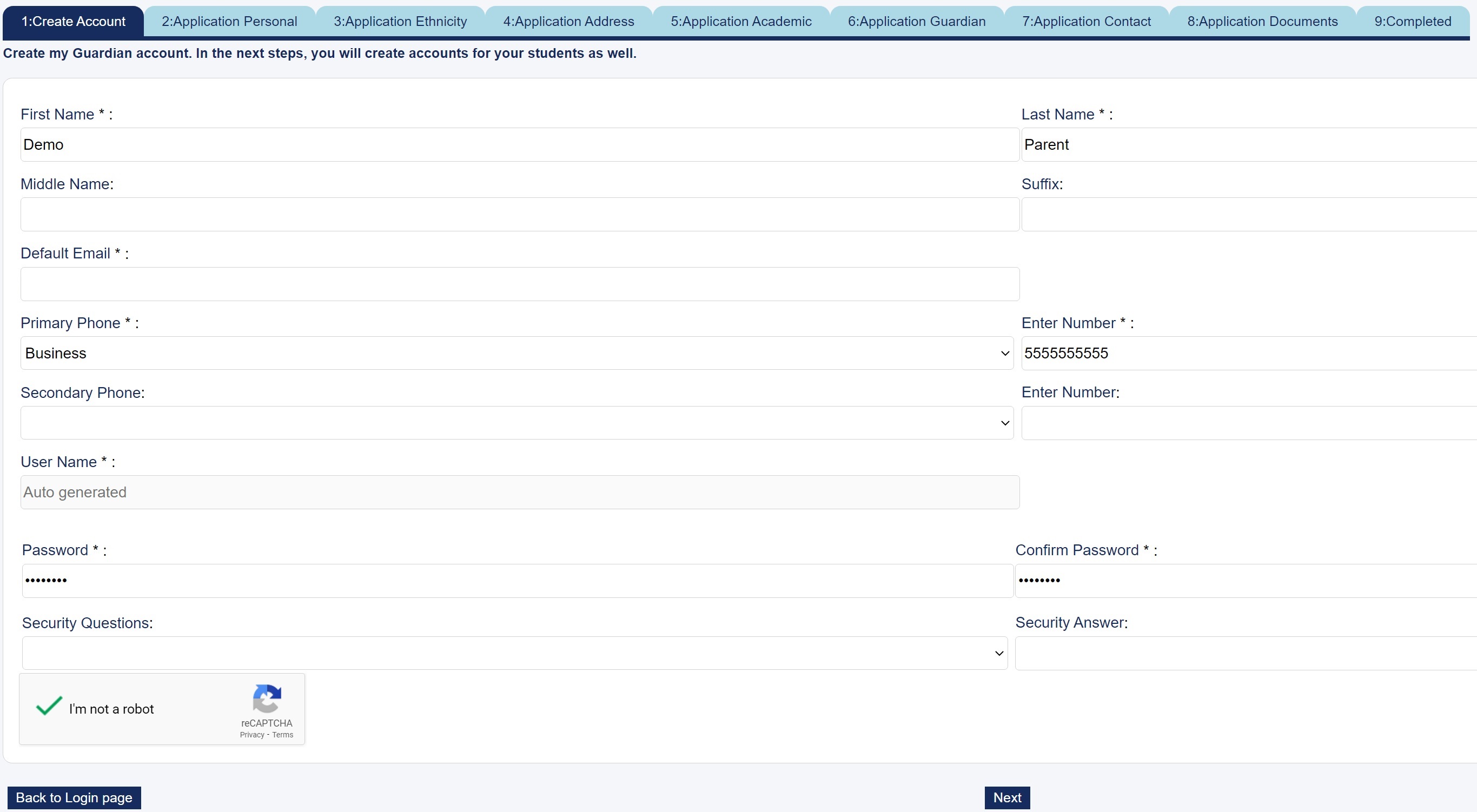 Step 4: Enter the student details on this page.

Continued..
The school district of residence is where the legal guardian/parent resides:

Step 5: Additional student information needs to be entered on this page:

Student Photo: you upload a photo now or at a later time.
IEP - Please mark yes if the student has an Individualized Education Program
ELL - Please mark yes if the student has been previously identified as an English Learner.
Continued...
Please enter contact information for the student here:

Please use the second address field if mailings need to go to a PO box or another address.
Step 6: Student History - please enter the name and location of the student's last or current school they are attending here: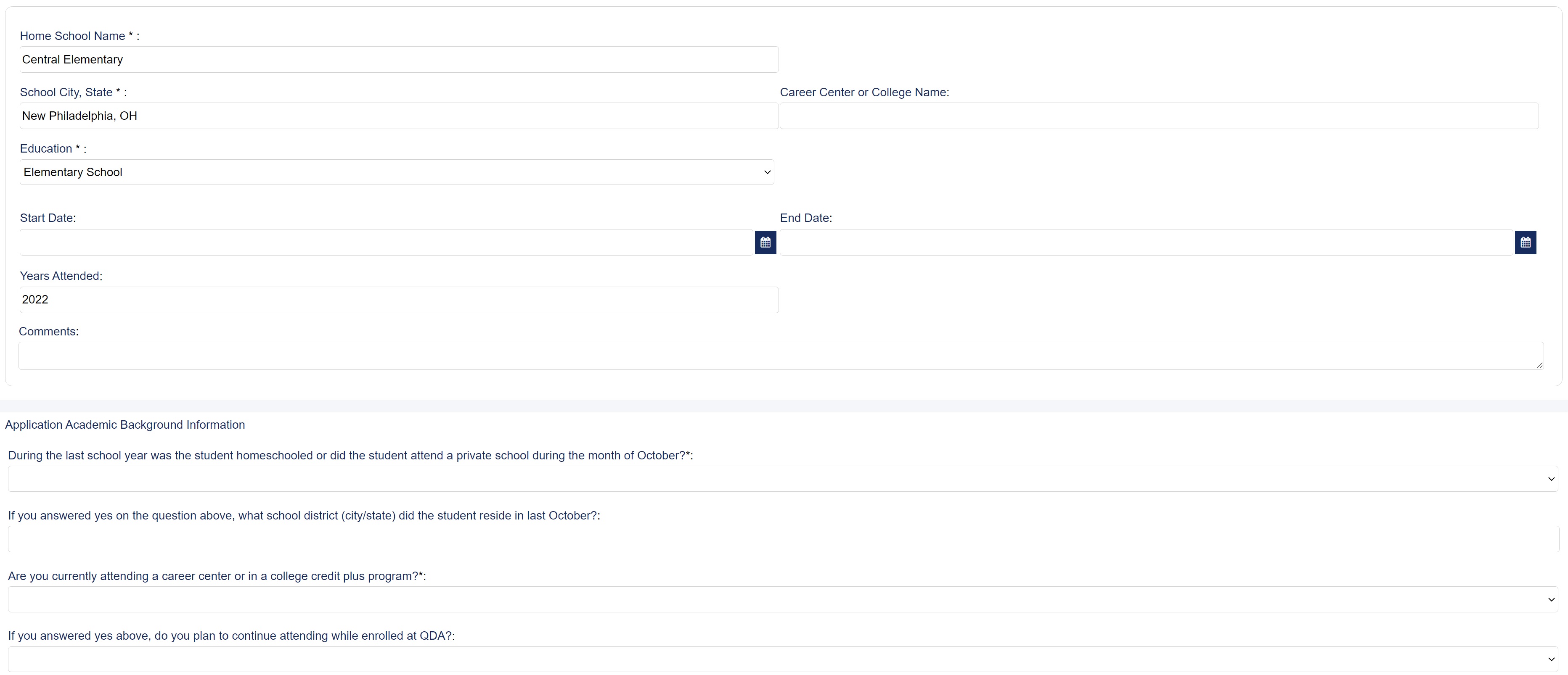 Step 7: Emergency Medical Consent - please complete the following fields:

Step 8: Guardian 1 Information - you can add/edit guardian 1 information here: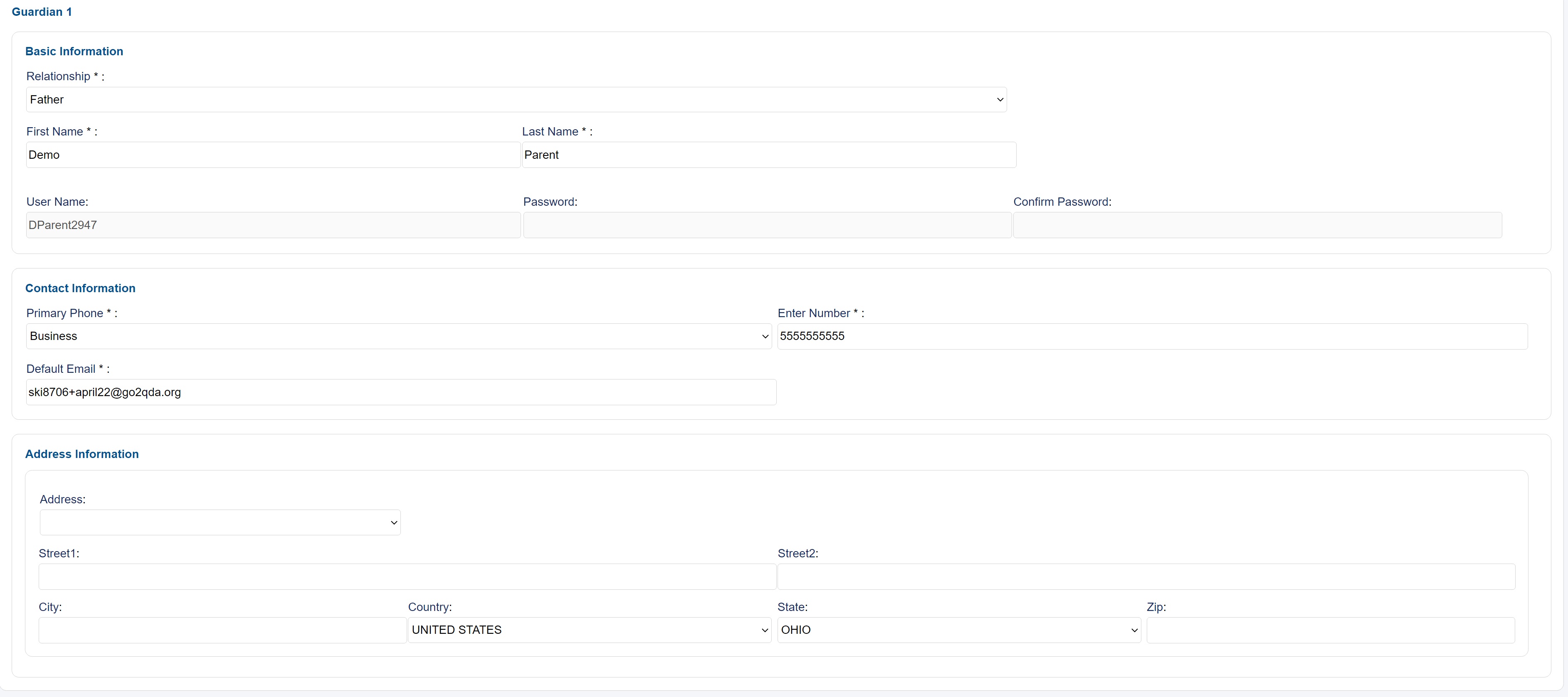 Step 8 Continued: - you can add a second guardian here. Please note, this person will get an account information and be able to monitor student progress with their personal account. By entering information here, you are granting permission for this individual to have access to all academic records for the student listed.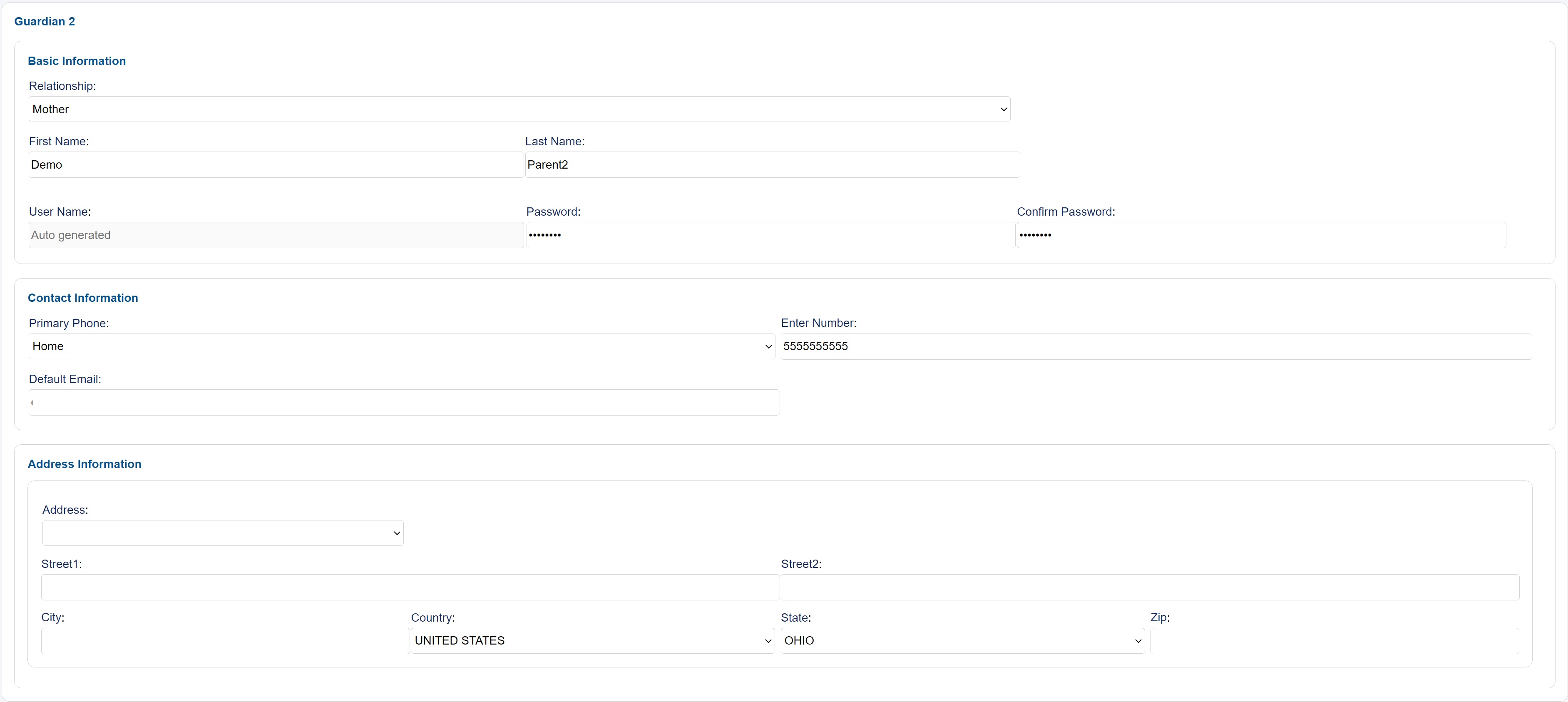 Step 9: Application Agreement

Step 10: you may upload the required documents here if you have them. Please note, our school will request all academic records; but the last report card, proof of residency and the student's birth certificate can be uploaded here.

Step 11: You have successfully submitted a student application. You can press the add student button to create an application for an additional student: